NEW BUILDING REGULATIONS
ACHIEVING REQUIRED ENERGY PERFORMANCE STANDARDS
Ganly Tipper Learning is collaborating with 3Co Consultancy Services (Julia Erskine) to deliver a half day workshop:
Date:                         To be confirmed.
Time:                         08.45 am for a 09.15 am start (finish at 1.00pm ish)
Location:                  Online and Face to Face (Athol St Douglas) 
Places:                      Limited to 20 
Cost:                          £142 p.p Net*
                                    £99.40 (IOM VTAS scheme – see below)
                                   (excl. VAT)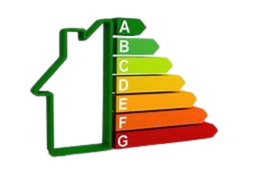 The interactive and participative workshop has 4 parts:
PART 1 Introduction & Background
Introduction to Building Regulation Approved Document L on the Isle of Man
What is SAP (Standard Assessment Procedure)?  
When is a SAP calculation needed?  Data inputs vs. data outputs
How do the current regulations (relating to the energy performance of buildings) compare to those in the UK?
Understanding Energy Performance Certificates for existing dwellings
MEES ('Minimum Energy Efficiency Standards') for the rental market
PART 2 Achieving Good Building Fabric Energy Efficiency
Improving thermal performance through the construction of main building elements, such as floors, walls, roofs and openings, with example u-value calculations
The importance of airtightness in reducing heat losses
How repeating and non-repeating thermal bridging is accounted for in the SAP calculation
The significance of thermal mass and how it impacts a SAP score
How achieving good levels of building fabric energy efficiency can impact a SAP score with example SAP calculation
PART 3 Low/Zero Carbon Technologies & Renewables
Introduction to popular low and zero-carbon technologies being used in addition to or in replacement of fossil fuel burning boilers
Heatpumps; ground source & air source
Solar photovoltaic (PV) electricity generation
Solar thermal hot water heating
Heat recovery; mechanical ventilation & wastewater
How does each technology impact a SAP score with example calculation?
PART 4 The Future Homes Standard (UK) 
Increase to Minimum SAP Ratings (IOM)
Understanding the Future Homes Standard where new plans have been introduced to radically improve the energy performance of new builds in the UK by 2025
Changes to the Building Regulations (Approved Document L relating to the Conservation of Fuel and Power & Approved Document F relating to Ventilation) and proposed timelines
How to achieve a SAP score of 93 and 97 (required from 2024 onwards and 2027 onwards respectively – Isle of Man)
(*Note re Net Cost.  The Department of Education, Sport and Culture (DESC) administer the Vocational Training Assistance Scheme ('VTAS'). DESC have agreed, in principle, to consider applications for funding for this workshop under VTAS, given that the subject matter contributes towards progressing Government policy on Climate Change. Eligibility for the scheme is discretionary and applications will be considered on a case by case basis IN ADVANCE. Funding is limited to Isle of Man resident firms or individuals and successful applicants will receive a 30% contribution from the Department to the cost of training. Click here for more information about VTAS.
Julia Erskine is the founder and director of 3Co Consultancy Services. The company was established in 2019 in response to a growing demand for more energy-efficient homes on the Isle of Man and a change in Building Regulations, that require houses to be built to better standards in terms of energy performance. Julia holds a MSc in Real Estate and is a certified On Construction Domestic Energy Assessor and Domestic Energy Assessor (TdSAP) with Elmhurst Energy.
Future date to be confirmed. We will update you in due course. Thank you for your interest.
Places are limited to 20 in total.
Face to face – max. 12

 
Online – Up to max. 20
Should your preferred form of attendance not be available, we will make contact with you to discuss the options, including attendance at a future Workshop.
If you do not receive a confirmation email in your Inbox when you register, please check your Spam/Junk folder.